Companies Who Have Partnered with PSP
We are continuously trying to find new career opportunities for people with disabilities in local Northwest businesses. Some of the companies who have employed the people we serve are listed below.
Albertson's
Applebee's
Bartells
Bella Botega
Bellevue High School
Best Buy
Burien Presbyterian Church
Boeing Company
CBRE
Chateau Retirement Center
Cheesecake Factory
ChemPoint.com          
Children's Learning Centers
City of Bellevue
City of Burien
City of Kirkland
City of Seattle
Costco
Crothall
Cucina Cucina
Doubletree Hotels
Dr. Zent, DDS
EastRidge Christian Assembly
Eurest Dining Services
Experience Music Project
Forest Ridge School 
Fred Meyer
Glassybaby
Great Clips
Heller Erhman
Hilton
Holiday Inn
Hop Jacks
Icon Materials
IKON Office Solutions
JoAnn Fabrics
Joshua Enterprises
Karr Tuttle Campbell
Kindercare Learning Center
King County
King County Library System
Kings School
Lakeside Montessori
Lakeview Montessori
Lakeside School
LSG Sky Chefs           
Mackie Designs, Inc


Marriott Hotels            
Marshall's Retail Store
Matthews Thriftway
MerryWright Pool
Microsoft
MOD Pizza
Montessori School
Mosaic
Nordstrom
Northwest Aerials
Northwest Landscape
Novitex           
Office Max
Old Navy
Outback Steak House
Overlake Hospital
Papa Murphy's
PCC (Puget Consumer Co-op)
Pediatric Associates
Phillips
Pony Mailbox
Puget Sound Education (P.S.E.S.D)
QFC
Redmond Reporter
Regal Cinemas
Rite Aid
Safeway
Sally's Beauty Supply
San Mar
Schick Shadel
Seattle Center
Seattle Pacific University
Seattle University
Silver Cloud Hotel
Snap Doodle Toys
Spiritwood Assisted Living
St. Francis School
Starbucks
Target
The Ram
Tutta Bella
Virginia Mason
Wild Fin
Xerox
YMCA            
YWCA
Back to Top
Myths & Facts
Myth: Employees with disabilities have a higher absentee rate than employees without disabilities.
Fact: Studies by DuPont and others show there is no difference in absentee rates between people with disabilities and those people without disabilities.*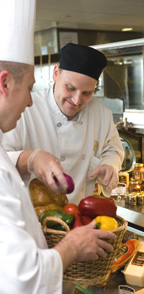 * U.S. Department of Labor, Office of Disability Employment Policy